Application layer protocols
As everybody knows key point of IoT and Industry 4.0 is sending and receiving data. To handle communication between different kind of systems, sensors and devices we need to have standardized protocols. These protocols should be a little bit different from the currently used protocols over the internet, just consider the IPv4 protocol and compare the lack of free IPv4 addresses with the new gadgets are predicted to connect to the IoT network in the future. We can recognize that IPv4 can't cover this need, so in the IoT networks later IPv6 is predicted to became the standard protocol.

Another great example is one from the application side. Consider the classic HTTP/HTTPs based data access and try to cover a modern real-time application with simple HTTP requests, this is not an option. That is where we need to use new type of protocols.

In our current blog posts we will introduce the new protocol definitions for the TCP/IP definition application layer.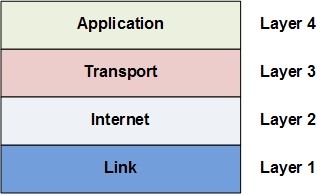 REST - Representational State Transfer
Representational State Transfer is an architectural style that build on certain principles using the current web fundamentals. It generally runs on HTTP. It makes a stateless transfer. REST ignores the details of component implementation and protocol syntax in order to focus on the roles of components, the constraints upon their interaction with other components, and their interpretation of significant data elements. REST has been applied to describe desired web architecture, to identify existing problems, to compare alternative solutions, and to ensure that protocol extensions would not violate the core constraints that make the Web successful. Fielding used REST to design HTTP 1.1 and Uniform Resource Identifiers (URI).
The REST architectural style is also applied to the development of web services as an alternative to other distributed communication types such like SOAP. REST is often used in mobile applications, social networking Web sites, mashup tools and automated business processes.
There are 5 basic fundamentals of REST services which are created for the Web.
Everything is a Resource.
Every Resource is Identified by a Unique Identifier.
Use Simple and Uniform Interfaces
Communication is Done by Representation.
Every Request is Stateless.
WS - Websocket
The HTML5 WebSockets specification defines an API that enables web pages to use the WebSockets protocol for two-way communication with a remote host. It introduces the WebSocket interface and defines a full-duplex communication channel that operates through a single socket over the Web. HTML5 WebSockets provide an enormous reduction in unnecessary network traffic and latency compared to the unscalable polling and long-polling solutions that were used to simulate a full-duplex connection by maintaining two connections. The WebSocket protocol was designed to work well with the existing Web infrastructure. As part of this design principle, the protocol specification defines that the WebSocket connection starts its life as an HTTP connection, guaranteeing full backwards compatibility with the pre-WebSocket world. The protocol switch from HTTP to WebSocket is referred to as a the WebSocket handshake.
MQTT - Message Queuing Telemetry Transport
MQTT is a machine-to-machine (M2M)/"Internet of Things" connectivity protocol. It was designed as an extremely lightweight publish/subscribe messaging transport. It is useful for connections with remote locations where a small code footprint is required and/or network bandwidth is at a premium. For example, it has been used in sensors communicating to a broker via satellite link, over occasional dial-up connections with healthcare providers, and in a range of home automation and small device scenarios.
COAP - Constrained Application Protocol
The Constrained Application Protocol (CoAP) is a specialized web transfer protocol for use with constrained nodes and constrained networks in the Internet of Things. The protocol is designed for machine-to-machine (M2M) applications such as smart energy and building automation. Like HTTP, CoAP is based on the wildly successful REST model: Servers make resources available under a URL, and clients access these resources using methods such as GET, PUT, POST, and DELETE. CoAP was developed as an Internet Standards Document, RFC 7252. The protocol has been designed to last for decades. Difficult issues such as congestion control have not been swept under the rug, but have been addressed using the state of the art.
AMQP - Advanced Message Queuing Protocol
The Advanced Message Queuing Protocol (AMQP) is an open standard for passing business messages between applications or organizations. It connects systems, feeds business processes with the information they need and reliably transmits onward the instructions that achieve their goals. The capable, commoditized, multi-vendor communications ecosystem which AMQP enables creates opportunities for commerce and innovation which can transform the way business is done on the Internet, and in the Cloud. AMQP is divided up into separate layers. At the lowest level we define an efficient binary peer-to-peer protocol for transporting messages between two processes over a network. Secondly we define an abstract message format, with concrete standard encoding. Every compliant AMQP process is able to send and receive messages in this standard encoding.
In REACH we build our system based on above mentioned technologies, so our approach is to use existing and well-designed open standards and protocols so we support all the application level protocols described above on the top of our modern microservice architecture.
Sources:
https://gyires.inf.unideb.hu/GyBITT/08/ch05s02.html
https://www.websocket.org/aboutwebsocket.html
https://coap.technology/
http://www.amqp.org