IoT Gateways
In our earlier posts we talked about how to store, process and analyze data, but missed a crucial step, how to collect them. An outstanding challenge for the IoT lies in connecting sensors, devices, endpoints in a cost effective and secure way to capture, analyze and effectively gain insights from the massive amounts of data. IoT gateway is the key element in this process, below we describe why.

The definition of an IoT gateway has changed over time as the market developed. Just like traditional gateways in networks do, IoT gateways function like bridges – and they bridge a lot, positioned between edge systems and our REACH solution.

IoT Gateway market

IoT gateways fulfil several roles in IoT projects. IoT gateways are built on chipsets that feature low-power connectivity and may be rugged for critical conditions. Some gateways also focus on fog computing applications, in which customers need critical data so that machines can make split-second decisions. Based on this IoT vendors can be divided into three groups. Vendors those who just give hardware (Dell), companies who focus on softwares & analytics (Kura, Kepware) and the end-to-end providers (Eurotech).

Our IoT Gateway solution belongs to the software & analytics group, which is an OPC client (communicating with an OPC server). OPC is a software interface standard that allows secure and reliable exchange of data with industrial hardware devices.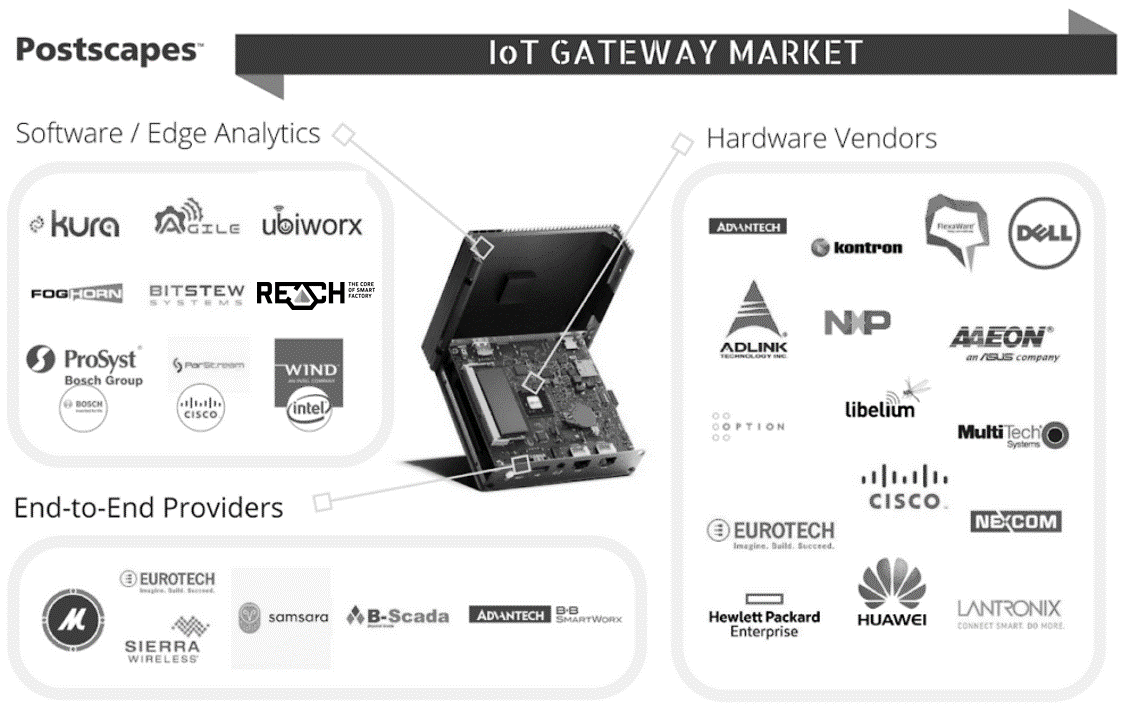 What are IoT Gateways?

Gateways are emerging as a key element of bringing legacy and next-gen devices to the Internet of Things (IoT). Modern IoT gateways also play an increasingly important role in helping to provide analytics so that only the most important information and alerts are sent up to the REACH to be acted upon. They integrate protocols for networking, help manage storage and analytics on the data, and facilitate data flow securely between edge devices and REACH.

Mainly in Industrial IoT there is an increasing movement towards the fog as is the case in many technologies.

Intelligent IoT gateways

With fog computing (and the movement to the edge overall) we really enter the space of what is now known as an intelligent IoT gateway. Whereas in the initial and more simple picture an IoT gateway sat between the sensors, devices and so forth on one hand and the cloud on the other, a lot of analytics and filtering of information is now increasingly done closer to the sensors through fog nodes for myriad possible reasons as explained in our article on fog computing. The illustration below shows where the intelligent IoT gateway (and soon they'll all be intelligent) sits in an IoT architecture.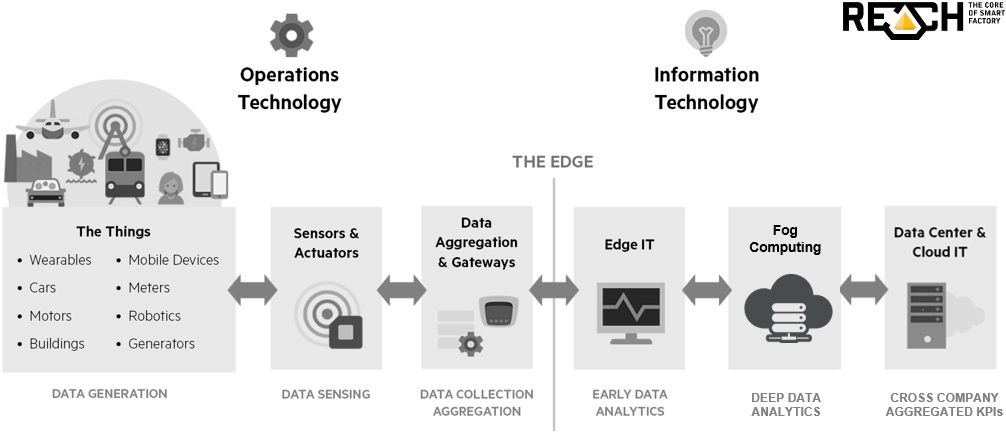 (img source: https://www.postscapes.com/iot-gateways/ )